we create stunning dynamic graphics, websites & mobile applications to keep you on top of the software-driven revolution.

our goal is to develop industry-ready talent through programs that are closely aligned with the needs of industry


bringing all your e-gift cards, game cards and subscriptions online. Instantly delivered by email.
New Approaches to Growth!
we've got your desires, let's start today!
we incorporate strategy, creativity, and technology to deliver outstanding and effective branding, websites, digital marketing and advertising campaigns for our clients.
Where your successes become ours
we love what we do and we love helping others succeed​




our super skilled and vastly experienced team gives us the flexibility of creating high performing applications for clients.

our focus is mainly on the UX and hence our products are a delight for every user. our products increase customer retention and satisfaction.

we create unit tests while developing applications to ensure that the final product is fully functional and bug free.
If we build it, They will come
bring a dynamic experience to your business through the best digital advisor because your digital presence is your message to the world.
we take pride that we not only have happy clients, but have recurring ones as well.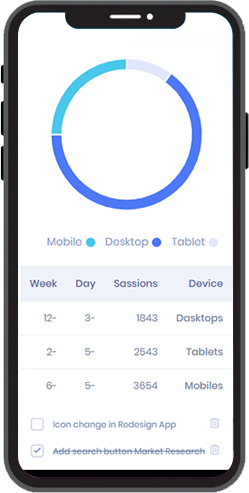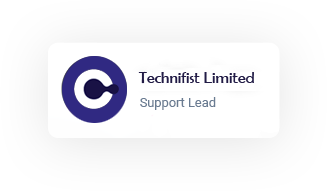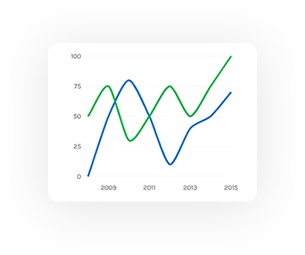 Browse Variety of our Digital Services
all you need is a digital push, the push can open whole new world for your business

our beautifully designed and secure online stores are perfect for those who crave excellence.

our outstanding, feature-rich web & mobile apps allow a robust, secure & sophisticated user experience.

make every click count with our results-driven integrated business processes and digital marketing strategies.
"They are simply amazing and deliver an outstanding product."
Zarnab Khan
Director Media House
"Overall very happy with Technifist, Very professional work, great turn around time. I was really frustrated with my previous company, I am so glad I found them to do social media marketing and website development for my business. "
Desislava Gusheva
BDO Translation Company
"Technifist was recommended to me by one of my customer. So I started using them and so impressed with the level of service. They did a fantastic job on my website."
Sherif El Sherif
CEO Audit Firm
"Very expert work, extraordinary pivot time. I was truly baffled with my past organization, I am so happy I discovered them to do online media promoting and site improvement for my business."
Aser Adam
Director Transport Company